GETTING YOU CONNECTED WITH ECFIBER'S HIGH SPEED NETWORK
The first step in becoming an ECFiber Customer is to sign up for service by completing our online subscription. That puts you in our database and in line for a connection. You will not be billed until after our service is fully installed. When we receive your subscription, we will do an initial survey of your property to determine whether you are eligible for a standard drop or require something additional. Please read "How to Get Connected" so you know what to expect. Once the cable has been run from the nearest pole to the box on your premises, we will call you to schedule full installation.

After I subscribe, how long does it take to get connected?
If you are in our current service area we can connect you quickly if you have a standard aerial drop (the line from the nearest utility pole to your premises will be 400 feet or less) – usually within a week or two at your convenience. If you require an underground connection, that will take longer. Please read "How to Get Connected" for further details.
Light User
Good for moderate individual use
**With ECFibers Basic Internet Service you'll be able to receive/send e-mails, upload/download music/photos, use Skype to communicate conversationally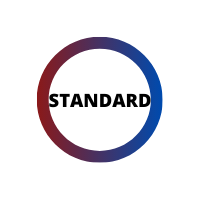 Medium User
– Good for heavy individual or light family use
**With ECFiber's Standard Internet Service you'll be able to upload/download multiple videos, music files, or photos at a single time; having one person watching Hulu, or similar on-line video service, while someone else is using the Internet for other purposes.
Heavy User
– Good for heavy family use or light office use
**ECFiber's Ultra Internet Service is great for gamers, videographers, graphic designers or others receiving or sending very large files, sharing large files in real time, remote real-time music performance, or those who stream HD videos.
Extreme Users
– Good for heavy office use
– Uploading / downloading shows /large files frequently
– Serious live gaming
**With ECFiber's Wicked Internet Service you'll be able to stream 4K movies regularly, and play intensive 3D games in 4K on your PC. What would take you hours to download on a lesser connection can be achieved in a matter of seconds with ECFiber's Wicked Internet Service.
Subscription Rates Shown are Monthly – No Contracts Required
All Service Level Plans Include:

– UNLIMITED Data! — No Caps!
– Symmetrical Speeds — Same speed download and upload.

Telephone Service includes Long Distance throughout the US and Canada plus a full range of customer convenience features such as call waiting, call forwarding, call blocking, etc.

Installation and Activation Charges (one time charges)


– Residential Internet installation charge $99.00
– Telephone activation fee $30.00
– Adding telephone after service after initial installation:

– No additional wiring needed – $30
– Wiring required – $105
Internet

Price

 

Optional Services

Price

Basic 25mbps

$72.00

 

Phone + Voicemail

$25.00

*plus applicable taxes

Standard 100mbps

$104.00

Ultra 300mbps

$134.00

Wicked 800mbps

$164.00
Internet

Price

 

Optional Services

Price

Basic 30mbps

$90.00

 

Phone + Voicemail

$35.00

*plus applicable taxes

Standard 100mbps

$124.00

Static IP Address 

$7.00

Ultra 300mbps

$159.00

SIP Trunk

$395.00

Wicked 800mbps

$250.00
Voip – Phone Services
An ECFiber residential phone is $25.00 *plus applicable taxes and it comes with unlimited local and long distance calling services and a big list of features:
| | | |
| --- | --- | --- |
| Unlimited local calling including calls to toll free numbers (800,866,877,etc.) | Speed Call Short | Call Barring-Long Distance |
| Unlimited long distance calling within the U.S. and Canada | Anonymous Call Rejection | Call Barring-International |
| International calling billed per Exhibit | Call Forward-variable | Call Barring- 900 Calls |
| CNAM (includes Caller ID with number and name) | Call Forward-find-me-follow-me | Automatic Recall (*69) |
| Call waiting | Remote Access to Call Forwarding | Auto Callback to Busy Line (*66) |
| Call waiting with Caller ID | Web Selfcare Portal | Caller ID with number |
| 3-way calling | Call Barring-All | Call Block |
Are you tired of unsolicited or unwanted callers reaching you?
N
obody likes spam calls from robots or telemarketers, and ECFiber wants to make sure we provide you with stress free phone service. P
lease call the ECFiber office at 802-763-2262, and a technician can assist you.
Note to Phone Customers: Power Outages
---
Are you experiencing issues with your ECFiber phone service, dropped calls, static, or delays during a call? Please fill out our Phone Issue Support Form.
Once we have received your completed form one of our technicians will begin working to resolve the situation as soon as possible. We are aware of an ongoing issue and the more examples we have from customers the faster we will be able to have a resolution.
---
**Current customers: Add phone + voicemail service to your account by completing a quick request form here.
Our technicians will take care of the rest!
GET THE MOST OUT OF YOUR HIGH SPEED INTERNET: How To Stream TV With Your ECFiber Internet

Get your favorite TV shows, movies and even live sports through your ECFiber internet service with streaming devices.
TV streaming will allow you to watch what you want when you want. Making this change to TV streaming does requires some preparation, though. Here's a step-by-step guide to TV streaming.
Decide on a device you'll use to perform streaming through your TV. The main options are Roku, Amazon Fire TV
Stick,
Chromecast, and Apple TV. They cost about the same (in the $50 vicinity). However most Smart TVs have
these functions built in so a streaming device may not be needed. If your TV does not come equip with these functions please visit the following web link,
https://www.suppose.tv/, for personalized streaming service devices tailored to your favorite TV shows and events.
Choose your streaming service for live TV. If you want more live TV options than you can get with an antenna, consider Hulu Live, Netflix, Sling, or YouTube TV. They typically cost between $15 and $45 a month.