Six More Member Towns Being Connected In 2018!
This year ECFiber is connecting residents of 6 more member towns. Eventually, we'll have all 24 towns connected but, right now, our top priority is reaching as many un-served and under-served locations as possible, with a focus on back roads and outlying neighborhoods.
Click on your town to learn where you stand and how you can help bring ECFiber to your neighborhood.
Banding Together For Fast, Reliable, and Affordable Internet
The East Central Vermont Telecommunications District (ECFiber) is a municipal utility comprised of 24 towns in east-central Vermont.  We have banded together to build a community-owned fiber-optic network. We have contracted with ValleyNet, a Vermont-based non-profit communications company, to design, build, and operate the network. Our goal? Delivering fast, reliable, and affordable Internet to every home, business, and civic institution in our territory.
Built by Vermonters, Owned by Vermonters, Run by Vermonters
We connected the first subscribers in October 2016. Now we use the fees thousands send us each month, together with the money we raised by floating a municipal bond, to purchase more fiber-optic cable and equipment, build more miles of network, and connect more subscribers. As our subscriber revenue grows, we are able to connect more and more residences and businesses, starting with the least well-served. When everyone is connected, we will switch into maintenance mode. When that happens, our monthly subscriber fees can be adjusted, reflecting the actual cost to maintain the network.
Click here to learn more about our Mission.
Our Livelihoods and Lifestyles Depend On It
We believe that every Vermonter deserves to have fast, reliable, and affordable access to the Internet.
In Vermont, we don't want to run our businesses from massive steel and glass office parks. We want to run them from extra bedrooms, basements, and barns. Our children's education and development depend on services delivered digitally, engaging elementary-aged students through high school and beyond. Our property values are directly linked to internet speed and availability. Digital services such as education, healthcare, and communication will permit rural Vermonters of all ages to enjoy a satisfying lifestyle.
None of this is possible without fast and reliable access to the Internet.
To date, the federal government, state government, and legacy telecommunications companies have failed to provide this service to Vermont residents and business people. If the government and private business cannot create the infrastructure needed to support the Vermont lifestyle, private community-based organizations such as ECFiber can and will.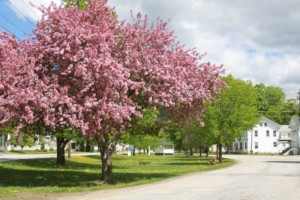 Visit Our Meetings, Read Our Minutes
The ECFiber Governing Board meets monthly to oversee the construction and operation of the network. Our next meeting will be on Tuesday, May 8, 2018 at 7pm at Vermont Law School. The meeting's agenda can be found here.
The East Central Vermont Telecommunications District Executive Committee held a Special Meeting on March 14, 2018. The meetings minutes are available here.
The East Central Vermont Telecommunications District Finance and Executive Committees met on Tuesday, February 6. The meeting's minutes can be found here.
Public documents:
2016 Comprehensive Annual Financial Report
2017 Comprehensive Annual Financial Report
Meetings:
Agendas & minutes from committee meetings are available on our website.