24 Member Towns in East-Central Vermont
We are building a fiber-optic network to deliver high-speed Internet to every home, business, and civic institution in our territory. Our top priority is reaching as many un-served and under-served locations as possible, with a focus on back roads and outlying neighborhoods. ECFiber serves a consortium of 24 member-towns in East-Central Vermont.
Not on Our Current Route? Want to get connected? Select from one of the member towns below to get started.
What's happening at ECFiber
As of January 2017, we have built 326 miles of cable, connected well over 1,600 subscribers, and plan to complete 250 more miles in 2017.
Community Funded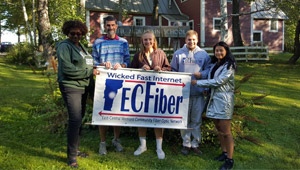 We are growing this network as a community! Our primary investments have come from individuals who wanted to help make high-speed broadband a reality in their neighborhood. Learn more about how we did it.
ECFiber in the News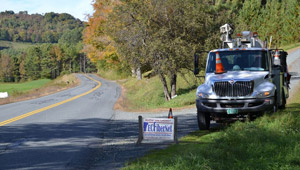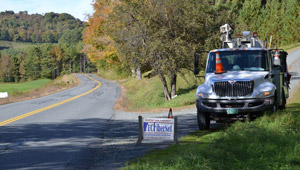 ECFiber gives 500mbps service to Local Institution. Read More
Meetings & Minutes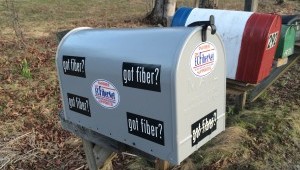 MEETINGS: The East Central Vermont Telecommunications District Governing Board will meet 07/18/2017 at 7pm. Agenda can be found here.
The East Central Vermont Telecommunications District Executive & Finance Committees held a joint meeting on July 11, 2017 at the ECFiber offices. Minutes can be found here.
2016 Comprehensive Annual Financial Report
The ECF Holding, LLC Financial Report (PDF) is available.
Agendas & minutes from committee meetings are available on our website